The construction industry plays a vital role in the economic development of any country, and the government recognizes its importance by providing significant support and investment opportunities. In particular, the government finances various construction projects, including healthcare facilities, transportation infrastructure, and educational buildings, by awarding contracts to construction companies.
Here are the top 10 government construction companies in the United States today, known for their expertise and contributions to the industry:
Note: The following list of construction government contractors is ranked in no particular order. The selection criteria are based on a variety of factors, including market capitalization, revenue, and overall industry impact. That said, while they are highly regarded in the industry, plenty of other companies also offer exceptional products and services.
Turner Construction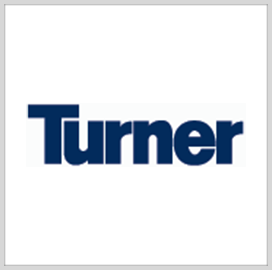 2022 revenue: $14.4 billion
Headquarters location: New York, NY United States
Turner Construction Corp., based in New York, is renowned for its state-of-the-art technologies that keep them at the forefront of the construction market. The New-York based construction giant unseated the Bechtel Group Inc. from the 2021 Engineering News-Record's top 400 Contractors list, being the leading government construction contractor after reigning for two straight decades.
Turner Construction is recognized for its exceptional government contracts, including the transformative renovation of the 985,000 sq. ft Madison Square Garden. They also have spearheaded the construction of prominent structures such as the 500,000 sq. ft Science and Engineering Complex at Harvard University and the 12-story Inpatient Tower of Nationwide Children's Hospital.
The company recently secured a substantial contract for the $380 million resources building renovation project. Collaborating with  two other construction firms, Turner Construction Company will undertake this major renovation  under the State of California Department of General Services. The project aims to create a new building, to be completed by 2025, which will accommodate  approximately 2500 staff members from various State departments.
Bechtel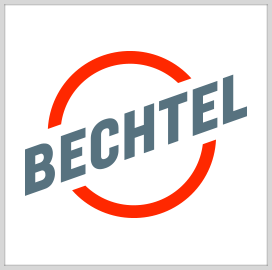 2022 revenue: $17.6 billion
Headquarters location: Reston, Virginia, United States
Founded in 1898, Bechtel Group Inc. is a global corporation specializing in procurement, engineering, construction, and project management. With headquarters in Reston, Virginia, the company offers a wide range of services across sectors, such as power, transportation, civil infrastructure, mining, and, most significantly, government contracting.
An iconic project that propelled Bechtel Group's reputation in the construction industry is The Hoover Dam in Clark County, Nevada—an infrastructure marvel built during the challenging times of the Great Depression.
Selected as one of the five construction firms by the U.S. Navy, Bechtel Group Inc. played a significant role in building the new dry docks and shipyard infrastructure at Pearl Harbor and Puget Sound. One of the notable Bechtel government contracts is the shipyard infrastructure optimization program. This $8 billion contract also tasked the construction company to establish additional facilities in other locations, such as Guam and the Indian Ocean.
Kiewit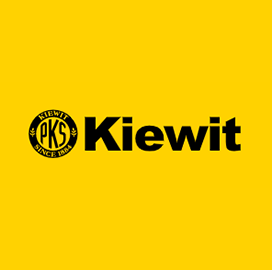 2022 revenue: $10.3 billion
Headquarters location: Omaha, Nebraska, United States
Kiewit Corporation is an employee-owned construction and engineering firm that started in 1884. With a strong presence in North America, Kiewit is recognized as a leading company in the construction and engineering sectors, excelling in markets such as transportation, energy, chemical, industrial, and more. Constantly ranking among the Top 10 of ENR's annual Top 400 Contractors, this Nebraska-based construction firm has earned the trust of federal agencies as a reliable contractor.
The Kiewit Corporation government contracts has achieved a high success rate. The contracting company, along with four other federal government contractors, secured an $8 billion contract from the U.S. Navy to support the Shipyard Infrastructure Optimization Program. As stated in the deal, the construction firms are responsible for modernizing the infrastructure at Pearl Harbor Naval Shipyard in Hawaii and Puget Sound Naval Shipyard in Washington state.
STO Building Group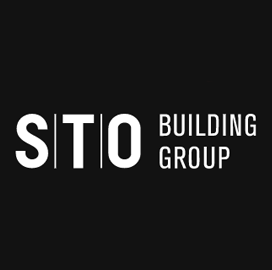 2022 revenue: $8.1 billion
Headquarters location: New York City, New York, United States
STO Building Group is a New-York based construction business globally renowned for its  complete range of services to wide range of international clients. With expertise spanning various stages of construction projects, from site selection analysis to design constructability review, interior aesthetic enhancements, new building construction, and infrastructure upgrades, the company delivers end-to-end solutions tailored to its clients' needs.
STO Building Group has accomplished massive construction projects under federal government contracts. One notable example is the St. Petersburg Police Department headquarters, a $78.5 million undertaking carried out by Ajax Building Corporation, a division of STO Building Group.
The three-story structure spans 167,000 square feet and has been designed to withstand the forces of a category five hurricane—a significant upgrade from the department's previous office, which was vulnerable even to a category one storm. Additionally, the new headquarters features state-of-the-art forensics laboratories and storage facilities, enabling law enforcement officers to effectively identify and store DNA samples.
Fluor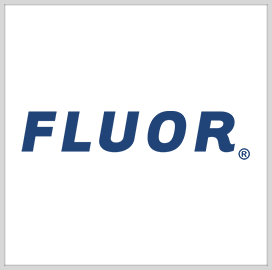 2022 revenue: $13.7 billion
Headquarters location: Irving, Texas
Fluor Corporation is an American multinational engineering and construction firm founded in 1912. The Texas-based contractor offers a broad scope of services in the following sectors: industrial, infrastructure, and energy.
In addition, the corporation is also known for its projects in nuclear cleanup. They just won a nearly $30 billion contract for management and cleanup efforts on two major federal nuclear weapons production complexes.
Fluor has been a successful government contractor for many years. The U.S. Department of Energy rewarded the company with a $4.5 billion contract. This contract will let Fluor continue its operations at the Savannah River site.
Whiting-Turner Contracting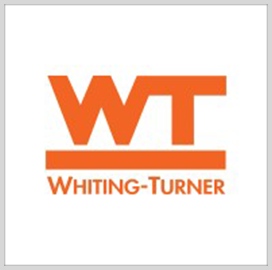 2022 revenue: $1.2 billion
Headquarters location: Baltimore, United States
Founded in 1909, Whiting-Turner Contracting Company is a Maryland-based construction business that offers a wide range of services, from construction management to general contracting to design-build and integrated delivery projects.
As a leading company in the industry, Whiting Turner prides itself on understanding the needs of various stakeholders—from local communities, commercial organizations, and federal agencies.
Recently, the U.S. The Navy awarded Whiting-Turner a contract worth $149.6 million. The contract entails the reconstruction of the damaged facilities at the Navy's Air Weapons Station in California. The contractor is expected to complete the project by February 2024, as stated in the terms of the contract.
DPR Construction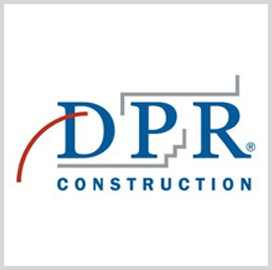 2022 revenue: $5.9 billion
Headquarters location: Redwood City, California, United States
Founded in 1990 by Doug Woods, Peter Nosler, and Ron Davidowski, DPR Construction has emerged into one of the largest general contractor and construction management firms in the United States. Based in Redwood, the company has gained extensive experience in the construction industry and specializes in executing complex and technically demanding projects across various sectors, catering to both commercial clients and federal government entities.
DPR has established itself as a prominent player in the construction engineering industry and has secured successful contracts with federal government agencies. Among its notable achievements is a significant joint venture with RQ Construction, valued at $1 billion. The joint venture aims to undertake the restoration of medical treatment facilities in various government installations, showcasing DPR's commitment to delivering high-quality projects on a large scale.
Skanska USA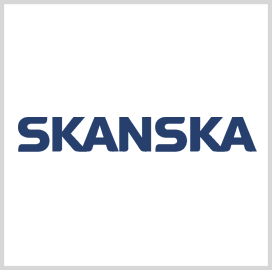 2022 revenue: $15.9 billion
Headquarters location: New York, NY USA
Established in 1971, Skanska USA is a renowned multinational construction and development company operating in the United States. As part of Skanska's global group, this firm brings its extensive industry expertise to serve a diverse clientele across various sectors, including power, water, industrial, and healthcare.
Skanska has established a strong reputation for securing government contracts. The New York-based construction firm received a $422 million federal government contract for the Portland International Airport Terminal Core Expansion project. The company has also been entrusted with a finishing project valued at $42 million, scheduled for completion in 2024. This project involves upgrading and modernizing the laboratory infrastructure of the U.S. Department of Agriculture Knipling-Bushland Livestock Insects Research Laboratory.
AECOM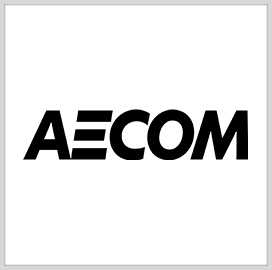 2022 revenue: $13 billion
Headquarters location: Dallas, Texas, United States
AECOM is also one of America's leading multinational engineering and construction firms. With a presence in California, the company has earned a strong reputation in the construction industry spanning over 120 years.
The expertise of AECOM extends beyond the United States, as the company has established its capabilities worldwide.They offer comprehensive support to clients throughout every stage of construction, including the planning process, architectural design, and construction management.
Highlighting their success and recognition, AECOM has been awarded its third consecutive contract, through the $800M-worth IDIQ agreement, by the U.S. Agency for International Development (USAID). The federal agency extended the duration of the AECOM's contract term to address critical infrastructure requirements across various sectors such as water supply, energy, healthcare, and more.
Clark Construction Group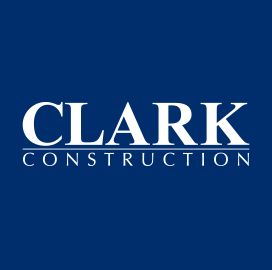 2022 revenue: $5 billion
Headquarters location: Bethesda, Maryland, United States
The Clark Construction Group is a prominent construction and infrastructure firm operating in the USA. With a rich history dating back to 1906, the company has established itself as a leader in the industry. Clark Construction Group caters to a wide range of sectors including public, business, cultural, educational, entertainment, and infrastructure. Their expertise extends to areas such as electricity, public transportation, water, and roads.
Throughout its long tenure, Clark Construction Group has made significant contributions to communities, provided opportunities for its employees, and delivered successful projects that have satisfied clients and partners. The company's government portfolio includes notable projects such as the modernization and expansion of Otay Mesa Land Port and the construction of the Los Angeles US Courthouse.
Want to know how to enter the government contracting construction industry?
Learn about registering your business, and building a network to help you get started. Stay updated on the latest news related to the federal government, key decision-makers, and the government contracting industry.