Kiewit Corporation is one of the most successful engineering organizations in the world. With more than a hundred years of industry experience, the company has invested the tools they need to make every project's operations seamlessly efficient. Get to know the Kiewit Corporation Leaders, Founders, and Executives and how they put the company on top!
About Kiewit Corporation
Kiewit Corporation is widely recognized as one of North America's leading engineering and construction firms. In addition to large-scale residential and commercial development, the corporation is heavily involved in mining and offshore activities.
Who is the founder of Kiewit Corporation?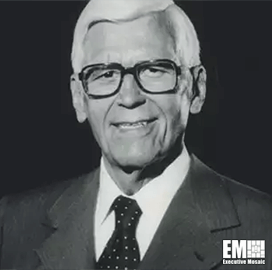 Peter and his brother Andrew Kiewit started Kiewit Brothers Masonry Contractors in 1884. Their first projects were mainly about masonry and included sewer systems in Omaha and the original Lincoln Hotel at Ninth and P streets in Lincoln.
The Peter Kiewit Foundation started in 1979 with a $50 million endowment. Peter Kiewit established the Peter Kiewit Foundation in 1979 with $50 million. After his death in the same year, the company expanded into Kiewit Corporation's energy and communications fields.
Where is Kiewit Corporation Headquarters?
The Kiewit Headquarters and Kiewit Innovation and Training facility are in Omaha, Nebraska, with 54 other offices spread across the USA, Canada, and Mexico. The new Kiewit Headquarters is a seven-story, 203,000-square-foot building.
What Industries Does Kiewit Corporation Serve?
Kiewit's construction-focused engineering has been in service for 135 years. Here are some of Kiewit Corporation's primary business markets.
Building
Kiewit's building market includes arts and culture, aviation, federal, healthcare, higher education, hospitality, sports and entertainment, transportation/industrial, and industrial and transportation construction. The scope of their building services includes the following:
Preconstruction
General contracting
Building information modeling
Construction management
Engineering
Sustainability
Industrial
Kiewit offers project solutions for a wide range of industrial markets. The company combines the capabilities of a premier EPC firm with professional engineering to create and implement an integrated project plan.
Kiewit Corporation has more than 40 years of experience building decarbonization projects.
Mining
Kiewit is an industry leader in mine operations management, product development, infrastructure construction, and maintenance. Services they offer in the mining industry include:
Exploration and geologic analysis
Permit applications
Evaluation and feasibility studies for computer-assisted planning
Facility design
Constructing infrastructure
Contract administration
Transportation coordination
Oil, gas, and chemical (OGC)
Kiewit has provided complete project delivery services to offshore oil sands, gas processing, pipeline facilities, tanks and terminals, liquid natural gas, refining, and petrochemicals for over 50 years. They also serve domestic and international oil, gas, and chemical companies and project developers.
The company has produced more than 1,000 OGC projects in 10 years. Kiewit ensures unified strategy promotes cost, time, quality, and outcome assurance.
Power and Energy
Kiewit has been a top contractor in the North American power industry for more more than 20 years. They have installed more than 125,000 MW of capacity and consistently rank in the top five power contractors by Engineering News-Record. Kiewit has a wide range of expertise, including:
Production of energy from renewable sources, hydrogen, and fossil fuels
Storage of all kinds of energy, carbon capture technologies
Transmission and distribution of power
Transportation
Kiewit helps connect the world by building roads, bridges, rails, and airport runways. The company has one of North America's most extensive privately owned fleets of construction vehicles. Kiewit has a history of building and improving interstates, highways, bridges, rail lines, rail yards, mass transit systems in cities, airport runways, taxiways, and airport facilities.
Kiewit Corporation Executive Team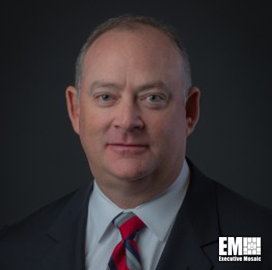 Rick Lanoha, President and Chief Executive Officer
Rick Lanoha leads Kiewit Corporation as its president and CEO. Rick was elected to the board of directors in 2009 and is also a member of Kiewit's Executive Leadership Committee.
Rick began working part-time at Kiewit in 1986. After earning a bachelor's in construction engineering, he joined the company's Southern California District as a field engineer, supervisor, and project manager. In 2000, he was promoted to area manager, district manager, senior vice president, and division manager. He became president and COO in 2016 and CEO in 2020.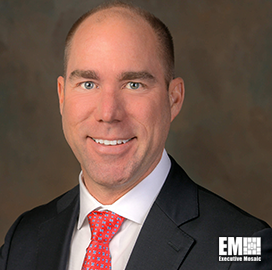 Dan Lumma, President of Kiewit Engineering
Dan Lumma is the current Kiewit Engineering president that oversees power, oil, gas, chemical, and infrastructure businesses. He is known for his market understanding, ability to create tactical alliances with entrepreneurs and technology partners, EPC background, and ability to negotiate contracts.
Dan began started his career as an engineer at Bibb and Associates. In 1998, Kiewit bought Bibb and started joining the Kiewit team. Since then, he has held several positions in the company, such as area manager, senior vice president, and then president of Kiewit Engineering.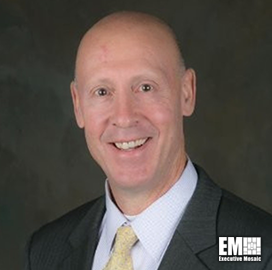 Joe Wingerter, Vice President of Kiewit Infrastructure Group
Joe Wingerter is the current Vice President of Kiewit Infrastructure Group. His job is to develop corporate strategy markets and targeted infrastructure projects. His job responsibilities include developing, initiating, and delivering Public Private Partnerships.
Joe has over three decades of industry expertise and focuses on Kiewit's investment activities, project development, design-build inputs, and long-term asset management analyses. Joe has helped the company to pursue $35 billion in P3 and Design Build projects in the US and Canada. He also participates on various industry boards and committees to expand North America's infrastructure investment.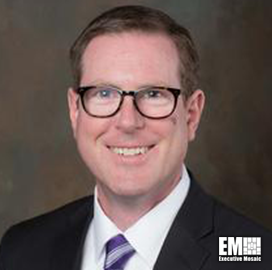 Kevin Needham, President, Kiewit Engineering & Design Co. at Kiewit Energy Group
Kevin Needham currently serves as Kiewit Engineering & Design Co. President at Kiewit Energy Group. He has extensive experience in the forefront of engineering, conceptual design, and management for major combined-cycle gas plant projects. He also manages a team of design engineers.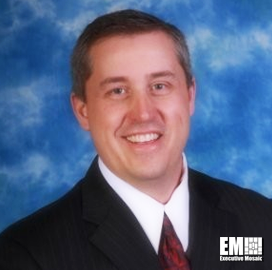 John Sibley, Senior Vice President at Kiewit Building Group
As Senior Vice President, John Sibley oversees all of Kiewit's commercial construction work in and around Omaha, Nebraska. He helps Kiewit Building Group to excel in healthcare, education, commercial, athletic, cutting-edge technology, and military construction. He was also on the Greater Omaha Chamber of Commerce Board of Directors.
Kiewit became successful thanks to its dedicated leadership. Here are the other Kiewit Corporation Board of Directors and Executives:
Keith White, Senior Vice President of Business Development
Thomas Shelby, Executive Vice President and Member of the Board of Directors of Peter Kiewit and Sons, Inc
Sam Scupham, Vice President, Emerging Markets
Bob Kula, Vice President of Corporate Communication
Chad Jessen, President of Kiewit Foundations Co.
Shawn Cready, Vice President of Projects
Paul Conry, Vice President for Business Development Power Delivery
Steven Brewer, Vice President of Kiewit Power Markets
Paul Compton, Sr. Vice President of Business Development
A Century of Building Projects Expertise
Kiewit's one-of-a-kind construction-focused engineering approach, driven by 135 years of construction expertise, produces plans that reduce the possibility of delays and cost overruns. Since its founding, the company has become one of the government's largest contractors.
Today, Kiewit receives massive contracts from the company, like the Texas Border Infrastructure Construction Project from the U.S. Army Corps of Engineers worth $43.7M. The company landed at number 243 on Fortune 500 list in 2021.