Turner Construction Company is a leading provider of international construction services. Known as the largest general contractor in the U.S., it has been recognized for notable projects spanning multiple industries, from health care to green buildings. Meet here the Turner Construction leaders, founders, and executives!
About Turner Construction Company
Turner Construction has a network of offices across North America with a presence in 20 countries. Turner International provides comprehensive management services from the development and design to the construction phases of general building projects.
Where Is Turner Construction Headquartered?
Turner Construction is headquartered at the Spiral Building located on Hudson Boulevard, New York City. The company signed a 13-year, 75,000-square-foot lease on the far West side of the new Tishman Speyer tower.
What is the Hochtief Company?
Hochtief is a construction giant based in Esse, Germany. It has global operations through its divisions, namely Hochtief Europe, Hochtief Asia Pacific, and Hochtief Americas. Hochtief acquired Turner Construction for $370 million in August 1999. Hochtief secured the U.S. construction market and its global presence through this acquisition. While Turner remained autonomous, it became the country's largest construction company.
What Are Turner Construction's Best Projects?
Turner Construction has completed more than 2700 projects from government and commercial clients. Here are some on the list.
1. The Spiral
Tishman Speyer and Rob Speyer's The Spiral is a 65-story skyscraper in Manhattan built to introduce safety, workforce, and technology innovations and set standards of modern office development. The building was centered on sustainable and green construction, making it a candidate for LEED certification.
2. Ellis Hospital Emergency Department Modernization and Parking Structure
The Ellis Hospital is a medical facility Emergency Department in Schenectady, New York, which was expanded and modernized in 2012 through government loan funds. The 80,000-square-foot underwent facility upgrades, with the addition of a two-story structure, and the construction of a parking area that can accommodate 400 vehicles. The Ellis Hospital earned America's 100 Best Hospitals for Coronary Intervention Award in 2022.
3. U.S. Army Corps of Engineers Building 5435
The U.S. Army Corps of Engineers selected Turner Construction to renovate Building 5434 at the Redstone Arsenal Campus. Turner completely renovated the building, constructing a laboratory space with mass and climate-control laboratories and anechoic chambers. The entire lab renovation involved six phases.
Turner Construction Leaders, Founders, and Executives
Here is a list of the Turner Construction Corporation leaders, founders, & executives.
Peter Davoren, President, and Chief Executive Officer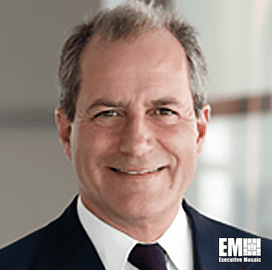 Peter Davoren became the President of Turner Construction in 2003. A year later, he also became the Chief Executive Officer. Under Davoren's leadership, Turner Corporation was able to fully implement diversity, equity, and inclusion to eliminate bias in the office. He joined Turner Construction in 2013 as a field engineer. STEMConnector recognized him as one of the Top 100 CEO Leaders in STEM in 2013.
Christa Andresky, Executive Vice President and Chief Financial Officer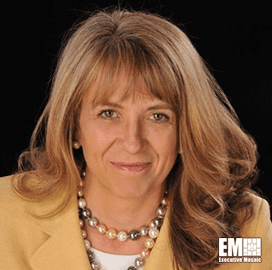 Christa Andresky was named Turner Construction's Chief Financial Officer in May 2021. She oversees consistency, building strengths, focus, and communication within the finance organization, which are vital for creating value for stakeholders and maintaining the company's robust balance sheet. Andresky brings more than two decades of being a successful industry leader. She joined Turner Construction in 2013.
Rosemarie Demonte, Executive Vice President (EVP) and Chief Human Resources Officer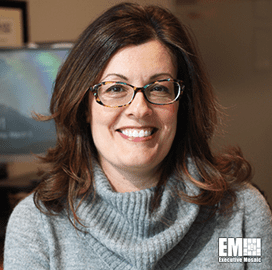 Rosemarie Demonte has been the Chief Human Resources Officer and Senior Vice President of Turner Construction Company since 2020. She leads the entire human resources organization, talent management, recurring, and employee relations. Demonte joined the company in 2022 as a Director of Recruiting.
Pat Di Filippo, Executive Vice President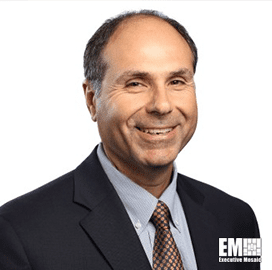 Pat Di Filippo was appointed Turner Construction's Executive Vice President, making him responsible for Turner Construction's state offices in Connecticut, New England, New Jersey, New York, and Pennsylvania. With more than 30 years of experience in the industry, he has handled roles in Turner Logistics, lean construction practices, integrated project delivery, building information modeling, and more.
Abrar Sheriff, Executive Vice President (EVP); President and Chief Executive Officer of Turner International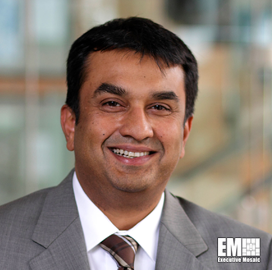 CBP Photo by Abar Sheriff on prnewswire
Abrar Sheriff is the Chief Executive Officer and President of Turner International. He is responsible for Turner Construction's international operations beyond the U.S. and Canada, which are in Latin America, Southeast Asia, Europe, the Middle East, India, and the Caribbean.
Tom Reilly, Executive Vice President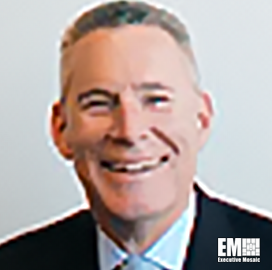 Tom Reilly is Turner Construction's Senior Leader and Executive Vice President for the Federal Services Group, Southeast, Mid-Atlantic, and Ohio regions. In 1987, he joined Turner as a field engineer in New Jersey. Some of the positions he held were purchasing agent, and project executive before getting promoted to operations manager and vice president of Turner's Government Services group.
(Above Photos from Turner Construction Company's Official Website)
Meeting the Needs of a Changing World
Turner Construction is a private company headquartered in New York, New York. Founded in 1902 by Henry Turner, the company has grown to become the largest general contractor in the United States while maintaining an unwavering commitment to safety, productivity, quality, and hard work.