Merck & Co., Inc. offers a wide range of human services and medical products, such as medicines, vaccines, therapies, and other pharmaceuticals. The company has been a trusted contractor for the United States government, providing treatment solutions for common diseases and outbreaks for over 130 years. Here's the top Merck government contract of Merck & Co., Inc.
1. U.S. Army Awarded a Contract for the Procurement of 1.7 Million Courses of Molnupiravir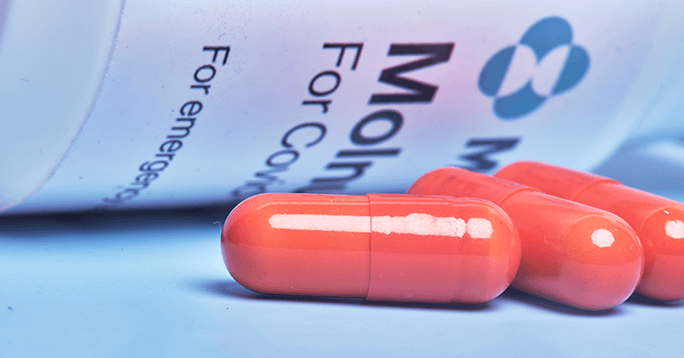 Contracting activity: U.S. Army
Contract type: Firm-fixed-price contract
Value: $1.2 billion
Contract date: June 7, 2021
Merck & Co., Inc. secured an award for the procurement of 1.7 million courses of Merck's experimental COVID treatment, Molnupiravir (MK-4482). The contract was finalized upon the issuance of Emergency Use Authorization (EUA) approval by the Food and Drug Administration. Project funding comes from several government agencies, such as the Department of Health and Human Services (HHS) and the Department of Defense (DoD).
Molnupiravir is an investigational oral antiviral candidate for the treatment of non-hospitalized patients with COVID-19-positive results and risk of poor disease outcomes. Developed in collaboration with Ridgeback Biotherapeutics, MK-4482 aims to reduce replication of multiple RNA viruses, including SARS-CoV-2, which causes COVID-19.
2. U.S. Army Exercised the Option To Purchase an Additional 1.4 Million Courses of Molnupiravir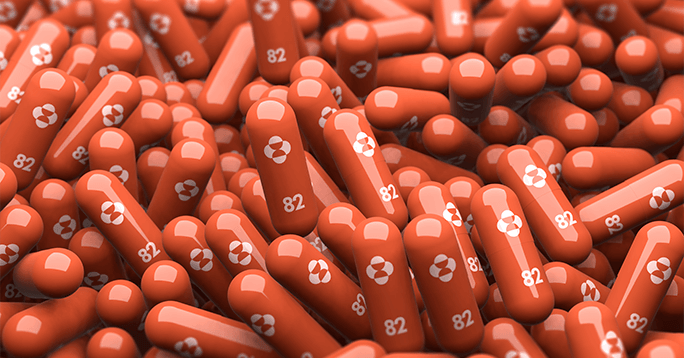 Contracting activity: U.S. Army
Value: $1 billion
Contract date: November 9, 2021
The U.S. government exercised the option to purchase additional 1.4 million courses of Molnupiravir for $1 billion. Since the initial award in June 2021, the contract has procured a total of 3.1 million courses of COVID-19 treatment medicine, with a cumulative value of $2.2 billion. The contract has a potential end date of September 30, 2023.
Aside from the U.S. government, Merck & Co Inc. has secured an advanced purchase and supply agreement for Molnupiravir across 30 countries worldwide. Australia, Canada, Korea, Japan, Thailand, Ukraine, and the United Kingdom, to name a few, have also used the investigational oral antiviral candidate to cure non-hospitalized COVID-19 patients.
3. DoD and HHS Support the Development and Manufacturing of Investigational COVID-19 Treatment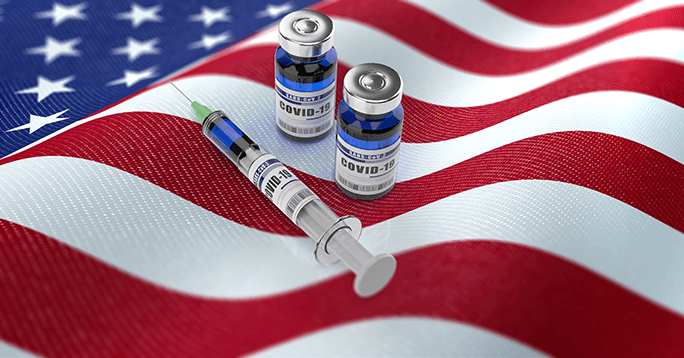 Contracting activity: Department of Defense, Department of Human and Health Services
Value: $356 million
Contract date: December 23, 2020
The Department of Defense and the Department of Health and Human Services supported Merck in developing and large-scale manufacturing of MK-7110, an investigational therapeutic treatment for hospitalized patients with severe or critical COVID-19. The scope of work included completing activities required by the U.S. FDA's Emergency Use Authorization and delivering up to 100,000 doses by June 30, 2021.
The Biomedical Advanced Research and Development Authority of HHS, the Joint Program Executive Office for Chemical, Biological, Radiological, and Nuclear of the DoD, and the Army Contracting Command of the U.S. Army provided the funding of $365 million for the award under Operation Warp Seed. Once manufactured and delegated, MK-7110 is made available to the American public free of charge.
MK-7110 uses fusion protein and an immune modulator to minimize the damage of COVID-19 by preventing an overactive immune response. During the clinical trial, results showed that the treatment reduced the risk of respiratory failures leading to death by 50% compared to standard medical care. It also showed promising results for clinical recovery by 60% compared to patients who received a placebo.
4. DoD Awarded a Contract for the Construction of a Production Facility in Sheboygan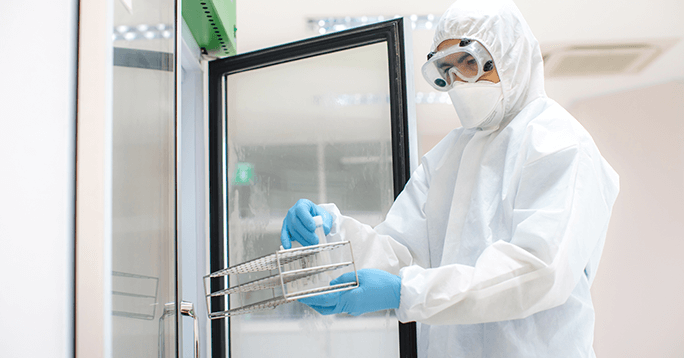 Contracting activity: Department of Defense on behalf of the Department of Human and Health Service
Value: $136.7 million
Contract date: December 29, 2021
MilliporeSigma, under Merck Co & Inc., was awarded by the United States government for constructing a lateral flow membrane production facility in Sheboygan, Wisconsin. The contract, worth $136.7 million, was awarded by the DoD on behalf of the HHS to produce nitrocellulose membrane, a Hi-Flow Plus lateral flow membrane, used for diagnostic test kits for infectious diseases, COVID-19, HIV, and malaria.
Once completed, the new production facility is set to improve the domestic production capacity of COVID-19 point-of-care tests. It aims to produce enough nitrocellulose membranes to test more than 83 million COVID-19 tests per month. The facility is the first of its kind in the United States, with the construction expected completion date and operations in late 2024.
5. DTRA Partners With Next-Level Organizations To Counter Ebola Virus Disease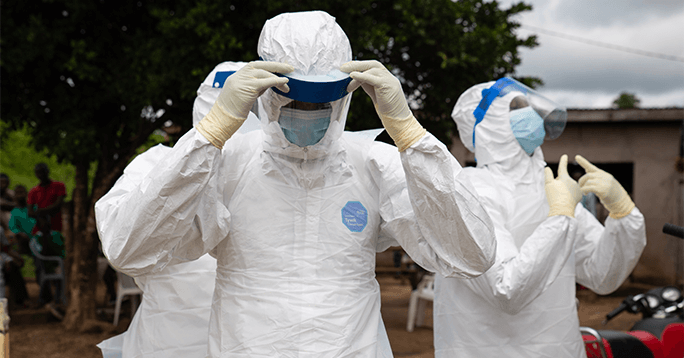 Contracting activity: Defense Threat Reduction Agency
Contract date: January 24, 2020
Merck was one of the partners of the next-generation partners of the Defense Threat Reduction Agency to fight the threat of the Ebola Virus Disease (EVD) that has plagued certain parts of the world since the 1970s. DTRA was one of the organizations that celebrated the approval of ERVEBO by the U.S. FDA, along with other for-profit and non-profit organizations in North America, Europe, and Africa.
With the approval by FDA, Merck planned to continue working with several U.S. federal agencies, World Health Organization, UNICEF, and Gavi (the Vaccine Alliance) for future public health preparedness and response efforts against EVD. By the year-end of 2019, the company shipped more than 275,000 doses of the vaccine at the request of WHO.
ERVEBO (Ebola Zaire Vaccine/ V920), developed by Merck & Co., Inc., prevents the Zaire ebolavirus variant from infecting individuals 18 years and older. The vaccine must not be administered to individuals with a history of severe allergic reactions to any of the vaccine's components, including rice protein.
Frequently Asked Questions
What is Merck & Co., Inc.?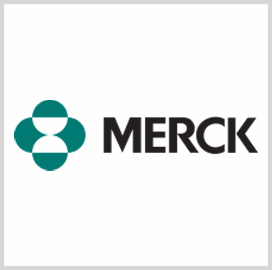 Merck & Co., Inc. is a pharmaceutical company founded in 1891. Known as Merck Sharp & Dohme (MSD) outside of the United States and Canada, the company is a prime developer of vaccines, medicines, and other medical products and aspires to be the world's premier research-intensive biopharmaceutical company.
Rob Davis serves as the Chairman and Chief Executive Officer of Merck & Co., Inc. He heads over 68,000 employees across 77 countries, with its headquarters in Rahway, New Jersey. As of 2021, the company has invested more than $12.2 billion in research and development. Merck ranks 71st in the 2022 Fortune 500 companies.
Is Merck a government contractor?
Merck is a trusted government contractor to address global healthcare problems such as Ebola, the COVID-19 pandemic, trichinosis for animals, and more. The company is in agreement with federal agencies such as the Department of Defense, Department of Health and Human Services, and all branches of the U.S. military, among others.
Moreover, the U.S. Food and Drug Administration has given approval to the company's vaccines and medicines for hospitalized and non-hospitalized patients. Merck partners with government and non-government sectors to provide class-leading healthcare services.
Using the Power of Science to Save and Improve Lives Worldwide
Merck government contract has improved the lives of citizens and residents of the United States. Different governments have also contracted several awards to provide world-class healthcare and improve the lives of their citizens through the power of science.