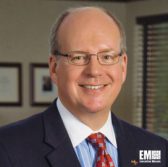 Concurrent Technologies Corp. has been named the Winning Company for three consecutive years by the 2020 Women on Board nonprofit organization in an effort to recognize CTC"™s efforts to advance diversity on its board of directors.
"We are honored to be recognized as a Winning company by the 2020 Women on Boards organization, because we understand the value of diversity in the boardroom" Ed Sheehan, CTC president and CEO, said in a statement published Tuesday.
"The women on our board provide invaluable contributions, and we are grateful to have them in our organization," he added.
2020 Women on Boards has launched a 10-year campaign that aims to raise to more than 20 percent the number of female executives on company boards by 2020.
The company"™s female board members are Margaret DiVirgilio, E. Jeanne Gleason, Heidi Shyu and Camille Nichols.
CTC said it is one of the 1,151 firms listed as a Winning Company in the organization"™s database.