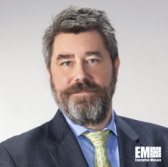 Eric Wagner, a former executive at Honeywell International, has been named senior policy adviser for Van Ness Feldman in the Washington, D.C. office.
He will guide and advise clients on policies and strategies on international government relations and incentives, export controls, national security, energy, technology and grants, the company said Tuesday.
Richard Agnew, Van Ness Feldman chairman commented that "Eric adds a new dimension to the ways in which the firm can assist clients.  His knowledge of international project development, incentives, export controls, energy, technology and national security broaden and complement the firm"™s core areas of practice."
Wagner held several executive roles at Honeywell including president of the Japan arm, vice president of business development in emerging markets and vice president of government relations.
He was previously with Denny Miller Associates as defense and aerospace vice president.
Wagner is a 22-year military veteran who retired from the U.S. Army as a lieutenant colonel.
He served as a defense fellow for Sen. Patty Murray (D-Wash.).