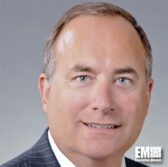 Globecomm Systems will develop and integrate a premise content distribution network for the International Criminal Court in the Netherlands to support real-time video dissemination and press coverage on court proceedings.
The company said Tuesday the optical fiber network will serve as a "public broadcast control room" that will link press briefing, interview and internal editing rooms, outside camera positions and the satellite van parking area.
"During high-profile genocide and war-crimes cases, the International Criminal Court is at the center of a media storm," said Dwight Hunsicker, senior vice president for government solutions at Globecomm.
He noted that the content distribution system will work to operate with minimal maintenance and management needed.
According to Globecomm, it will work on the contract through the fourth quarter of 2015.