Finances play an indispensable role in the operations of corporations, regardless of their size. Key financial metrics such as revenue, net profit, net loss, accounting, planning, and reporting are vital for companies to sustain operations, allocate funds across various portfolios, forecast future expenditures, and mitigate potential losses and risks.
Leading the charge in these responsibilities are chief financial officers (CFOs) who possess the expertise to manage substantial financial resources, ensure equitable distribution within the company, generate substantial revenue, and propel overall company growth. CFOs serve as the driving forces behind effective financial management, enabling companies to navigate the complex financial landscape and achieve sustainable success.
What are the responsibilities of a Chief Financial Officer?
Chief Financial Officers (CFOs) hold pivotal positions as senior executives entrusted with overseeing and regulating all financial aspects within an organization. Their key responsibilities encompass a wide range of duties, such as monitoring cash flow, managing accounting functions, and overseeing treasury operations. Apart from these, they are also in charge of conducting financial planning and analyzing the financial landscape to identify strengths and weaknesses. 
In the realm of government contracting and financial operations, several exemplary CFOs have made significant contributions. Their expertise and leadership are instrumental in driving their companies' financial success. Some notable CFOs within this domain include:
7 Influential Chief Financial Officers
Note: The following list of influential Chief Financial Officers is ranked in no particular order. The selection criteria are based on a variety of factors, including experience, accomplishments, and overall industry impact. That said, while they are highly regarded in the industry, plenty of other CFOs are exceptional and influential.
Barry Broadus, Chief Financial Officer at ICF International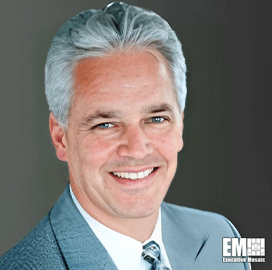 Barry Broadus is an industry leader with nearly 40 years of experience in auditing, treasury, accounting, financial reporting, and regulatory compliance, among other financial functions. He assumed the role of CFO in companies, such as Electronic Data Systems, SAIC, Contellis, Dovel Technologies, AMERICAN SYSTEMS, and Alion Science & Technology before joining ICF International in 2022.
In his current role, Broadus applies his extensive professional background to drive ICF's financial functions, including budgeting, accounting, treasury, forecasting, financial reporting, and fiscal transformative efforts. 
In a September 2022 interview, Broadus emphasized the significance of his role as ICF's Chief Financial Officer in supporting ICF's success in serving clients and expanding into various markets.
Chris Cage, Executive Vice President and CFO at Leidos Inc.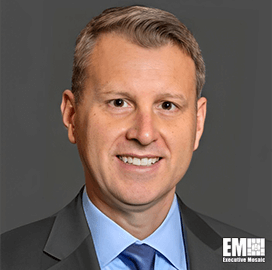 Christopher "Chris" Cage has been a vital member of Leidos Inc.'s executive team since 2009. He assumed the role of Senior Vice President for the company's Operations Finance and Health & Engineering sectors. He also worked as Chief Accounting Officer before taking on the positions of Executive Vice President and Chief Financial Officer.
Cage brings with him a wealth of experience in fiscal planning, investments, treasury, mergers and acquisitions. Aside from that, he developed capital-leading initiatives in his previous tenures at SAIC and Lockheed Martin IS&GS business. As the current CFO of Leidos, Cage draws from his rich professional background to contribute to the company's efforts in adjusting to the evolving government contracting space.
Troy Edgar, Finance and Supply Chain Transformation Leader at IBM Consulting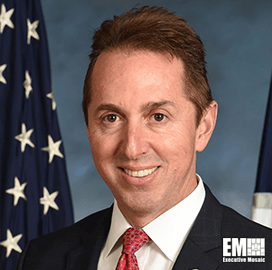 Troy Edgar joined IBM as the Finance and Supply Chain Transformation Leader within IBM's Consulting business unit in June 2021. A Navy veteran with 20 years of experience in both private and public sectors, Edgar was recently the CFO of the Department of Homeland Security (DHS) until August 2021. He took charge of the budget, fiscal management, cost analysis, and financial and risk management operations.
As the current CFO of IBM, Edgar brings with him a cumulative 30 years of expertise in providing consulting services for corporate and public sector clients. These clients are those involved in automotive, telecommunications, aerospace, high technology, and government industries. With his extensive financial operations background, Edgar has helped IBM usher in growth in its financial activities in primary cities all over Asia, Europe, and North America.
Diane Nguyen, Chief Financial Officer at Microsoft Federal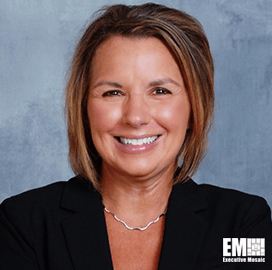 Diane Nguyen joined Microsoft Federal's executive team as the Chief Financial Officer in August 2020. She is a seasoned financial leader with vast experience in reporting, forecasting, performance, analytics, strategy, supply chain management, and mergers and acquisitions.
Nguyen acquired her knowledge and competencies from her previous CFO roles at SAIC, Everwatch, DLN Financial Solutions, and General Dynamics Information Technology. With her extensive prowess in financial management functions, she actively participated in program acquisition integrations worth billions of dollars and led portfolios that drew in over $10 billion in revenue.
Katy Nierman, Senior Vice President and Chief Financial Officer at Siemens Government Technologies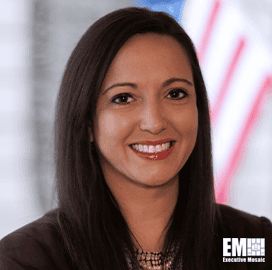 Katy Nierman first joined Siemens in 2005 as part of the Financial Management Training Program. She spent 11 years honing her skills in finance and business administration before assuming executive roles in finance at other companies. 
In 2017, she returned to Siemens and assumed the role of Director of Finance and Business Administration. This was prior to transitioning to Senior Vice President and Chief Financial Officer of Siemens Government Technologies.
In her current role, Nierman applies nearly 20 years of experience in treasury, accounting, and supply chain functions. She integrates these skills into multiple digital and complex government portfolios at Siemens. Additionally, Niermans is responsible for establishing financial frameworks that provide the US government with over a billion dollars of energy savings over time.
Matt Ofilos, Chief Financial Officer at Parsons Corporation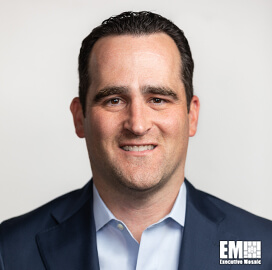 Matthew "Matt" Ofilos is a highly accomplished financial expert with over 20 years of experience in business analytics, financial planning, product support, and strategic management for defense, aerospace, and naval communications portfolios. Ofilos joined Parson Corporation as the Executive Vice President of Finance in November 2021. He brings in with him his valuable proficiencies acquired from his previous stints at Raytheon Technologies and Amazon Web Services.
As Parson's current Chief Financial Officer, Ofilos is responsible for project controls, accounting, planning, treasury, and financial systems. The CEO and Chairperson of Parsons Corporation, Carey Smith, underscored that Ofilos' appointment as CFO is vital for the company to foster success in its financial functions and relationships with the public sector.