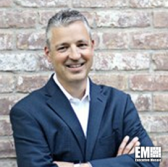 Amazon Web Services, KBR and NASA collaborated to stage a "DeepRacer" event on Aug. 8th to showcase a race of fully autonomous vehicles operated by NASA and KBR interns who used an advanced machine learning technique called reinforcement learning, KBR said Thursday.
The "DeepRacer" event was held at NASA"™s Goddard Space Flight Center to see whose machine-learning models could propel an AWS DeepRacer vehicle around a track the fastest. Minh Nguyen, an intern with KBR, was the developer of the winning vehicle, which had a track time of 13.14 seconds.
"KBR understands the importance of investing in tomorrow"™s workforce. We are proud to have played a key role in an event that fueled interns"™ imaginations and developed their AI skills," said Byron Bright, president of U.S. government solutions. "The DeepRacer event also provided an opportunity for NASA to experiment with autonomous systems for future exploration missions and showcased how the private and public sector can collaborate to leverage and advance technology," he continued.
KBR worked with AWS and NASA to organize this event, as well as a pre-race, four-hour workshop with an AWS DeepRacer expert to help interns build, test and fine-tune their reinforcement learning models.
At one-eighteenth the size of a normal car, the AWS DeepRacer allows reinforcement learning models built in virtual environments to be tested in the real world, which presents an accessible opportunity for exploring artificial intelligence and machine learning.
About KBR
KBR is a global provider of differentiated professional services and technologies across the asset and program life cycle within the Government Services and Hydrocarbons sectors. KBR employs over 37,500 people worldwide (including our joint ventures), with customers in more than 80 countries, and operations in 40 countries, across three synergistic global businesses: Government Solutions, Technology Solutions and Energy Solutions.
KBR is proud to work with its customers across the globe to provide technology, value-added services, integrated EPC delivery and long term operations and maintenance services to ensure consistent delivery with predictable results.
At KBR, We Deliver.