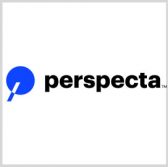 Perspecta has won a potential six-year, $49.8 million contract to help the U.S. Air Force research and develop technology platforms that can support efforts to monitor space, atmosphere and subsurface nuclear detonations.
The company will provide analytical, engineering and scientific services to mature approaches, processes, tools and systems used to track nuclear treaties and directed technology applications, the Defense Department said Tuesday.
Work will occur through Aug. 20, 2024, at Patrick AF Base and a contractor facility in Florida.
The Acquisition Management and Integration Center's Detachment 2 received two offers for the indefinite-delivery/indefinite-quantity contract via a competitive acquisition process.
DoD noted the service branch will obligate $636,647 in fiscal 2018 research and development funds at the time of award.