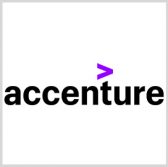 Accenture has opened an innovation hub in Columbus, Ohio, in a push to support customers in efforts to modernize their information technology systems.
The company said Tuesday it established the facility to help clients keep pace with the digital economy through modernization as well as adoption of disruptive technology and IT delivery methods.
The center will be a part of Accenture's global network of innovation hubs that employ IT professionals worldwide.
The latest hub will also include the Accenture Pivotal Business Group that supports the migration of enterprise legacy applications to the cloud as well as the development of cloud-native applications.
Accenture noted it seeks to create 200 "highly-skilled" technology jobs and expand its apprenticeship program for under-represented groups as part of its investment in Columbus.
The company aims to enroll more than 100 apprentices by the end of this year.
The Columbus facility is the third of 10 new hubs that Accenture plans to open in U.S. cities through 2020.