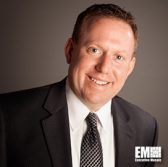 From the now of human resources development to what comes next, rethinking the 'Future of Work' is certainly a hot topic on the table in the HR community.
Decoding workplace engagement, CEO and co-founder at LeapGen and author of HR from Now to Next (2014) Jason Averbook is the go-to guy for advice on optimizing the employee and manager experience for today's world of work.
An executive, consultant and thought leader with a broad understanding of how technology can be applied to common business problems, Averbook has dutifully applied force into the dynamics of helping organizations realize the true value and impact of their workforce.
"There are three major things happening in the HR space that are driving change," Averbook said in the recent panel discussion "Workplace Engagement Decoded: Optimizing the Employee and Manager Experience for Today's World of Work." On the access to technology and tools, he says that "giving feedback in real-time–we all live in a world that is real-time…we live in a world where we're expected to both give and take information in real-time. The workforce is changing."
Averbook believes that one of the things we are seeing in current HR trends is that we are in an "attention community," especially that of the Millenial generation.
"Attention is what drives engagement, and we have to prepare for the next-gen." he noted. "Wake up everyone! The millennials are here now and they're expecting challenges as they enter the workforce."
Prescriptive HR practices are evolving, as experts like Averbook are commenting on the role of technology in recruitment and how to reimagine what will work, and what will not.
"In this world of 'shift,' when it comes to performance management and recognition there is a percentage that is technology–there is a greater percentage that is culture, marketing, management, etc," he said. "We have to think as HR leaders about what processes have to change and how to change them–like replacing the heart without thinking about the impact on the arteries–what impact will these moves downstream have on business?"
Averbook has an eye on up-and-coming trends facing recruitment leaders, speculating that headhunters must evolve to be "talent advisors."
"Today, most folks in talent acquisition are order-takers," he adds. "I don't think we'll even recognize the talent-acquisition profession 10 years from now. It'll be like the way we think about fax machines today."
To succeed in this future environment, recruiters need to step up their game.
Averbook thinks the function of HR personnel is going to change completely, commenting that "if 70 percent of the job today consists of finding the talent and 30 percent on keeping it, soon its going to be 50 percent on keeping the people."
LeapGen possesses a strong portfolio of client consulting and coaching techniques striving to work on improving strategies, optimization and innovation. Averook's work on HR, organizational behavior and workforce technologies is only a hop, skip and a "leap" away from reaching new heights.