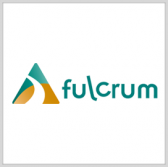 Fulcrum has secured a 10-year, $11.6 million contract to provide data center services to the Federal Housing Finance Agency.
The contract was awarded through the General Services Administration's Alliant government wide acquisition contract and covers support for FHFA's IT operations in Virginia, with an option for data center support to the agency's facility California, Fulcrum said June 19.
Fulcrum CEO Jeff Handy said the company aims to provide customers with a full range of services, technology and support they need through contracts.
The Centreville, Va.-based company also offers information technology support services to government agencies through the Chief Information Officer – Solutions and Partners 3 and One Acquisition Solution for Integrated Services GWACs.