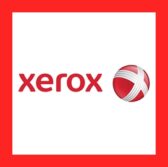 A Xerox study reports that 49 percent of respondents from 23 cities around the world believe one application will support all transportation needs while 27 percent see themselves using a self-driving car by 2020.
Xerox said Monday the upcoming Global Transportation Survey report reflects citizens' increased expectations for integrated transportation services and innovation over the coming years.
"Mobility is complicated, infrastructure is complex and widely using driverless technologies by 2020 is likely out of reach," said Pat Elizondo, senior vice president of global sales and marketing for Xerox's public sector segment.
Elizondo added a single, unified mobility app and other developments work to help cities meet the technological demands of constituents regarding transportation.
Xerox noted the company currently tests its Go mobility app that is designed to help users determine the most optimum method of transportation.
Go app debuted in Los Angeles, Denver and Centennial in the U.S. and Bengaluru in India and is currently showcased as part of the company's exhibit at the ITS World Congress in Australia alongside other products that work to address mobility challenges.