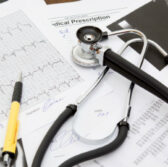 Charlotte, North Carolina-based healthcare strategies developer Premier has found that U.S. hospitals conduct patient education, staff training, screening, surveillance and reporting to prepare for a potential outbreak of the Zika virus.
Premier said Monday health system C-suite leaders have led efforts to address the disease based on guidelines from the Centers for Disease Control and Prevention.
"As we monitor the implications for the possible spread of Zika in the U.S., health system leaders aren"™t waiting on the sidelines and have begun taking action to ensure the proper infrastructure and procedures are in place to address this emerging public health issue," said Gina Pugliese, Premier Safety Institute vice president.
The report noted that 74 percent of the surveyed have established processes to report Zika cases to public health departments as well as screen and monitor patients.
Seventy-seven percent of respondents have commenced plans to provide guidance to women of childbearing age about risks associated with travel, 76 percent educate clinical staff and 53 percent of respondents have started to plan for individual screening and testing.
Michelle Allen, Premier vice president of safety, said the company offers its PremierConnect platform that uses real-time surveillance and screening protocols to provide alerts for emerging infections and viruses as well as target disease outbreaks.