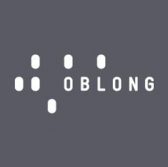 Los Angeles-based spatial operating environment developer Oblong Industries has landed a contract to supply its proprietary immersive collaboration offering across NASA's aeronautics division.
Oblong Industries said Wednesday its Mezzanine platform works to connect collaborators in the same room or across multiple locations and give participants data and information from multiple sources to aid the decision-making process.
"Our convictions are exactly analogous: Mezzanine was developed specifically to help innovators work together and solve problems difficult or impossible to address any other way," said John Underkoffler, Oblong Industries' founder and CEO.
Mezzanine will help facilitate the agency's Transformative Aeronautics Concepts Program through support of the Convergent Aeronautics Solutions project that collaborates traditional aeronautics disciplines with non-aeronautic discoveries to develop new commercial aviation systems.
Oblong Industries added it will install 10 Mezzanine systems across NASA facilities such as Langley Research Center, Glenn Research Center, Armstrong Flight Research Center and Ames Research Center.