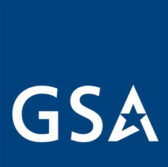 LexisNexis Special Services Inc. has landed a position in a multiple-award General Services Administration Schedule contract for identity intelligence data, technology and analytics strategies to help government agencies address fraud, waste and abuse risks.
LNSSI said Wednesday the five-year GSA Financial and Business Solutions Schedule 520 contract has three additional five-year options and covers auditing, financial management and financial asset, business information and credit monitoring services to help government agencies respond to financial issues.
The company will also provide its line of products including Accurint, Instant Verify and Instant Authenticate to support financial services and management in the federal financial community and aid government agency efforts in identity verification, fraud discovery and revenue recovery.
LNSSI CEO Haywood Talcove said the company's offerings will work to help federal agencies address current financial challenges and help government leaders in the decision-making process.