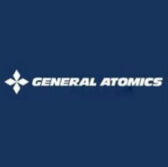 General Atomics has moved to expand the company's presence in the Middle East and North Africa region with a newly opened office in Abu Dhabi.
Frank Pace, president of aircraft systems at General Atomics aeronautical systems, said Sunday the company intends for the new office to support the MENA markets with the Predator remotely piloted aircraft systems.
General Atomics aims to fulfill the defense and aerospace requirements of MENA customers through the new office.
"[Our] office in Abu Dhabi supports the goal of expanding our presence in these regions while strengthening our customer relationships," added Pace.