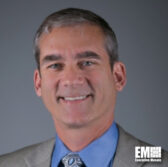 Greg Wenzel, an executive vice president at Booz Allen Hamilton, has told C4ISR & Networks that an integrated command, control, communications, computers, intelligence, surveillance and reconnaissance system could help achieve interoperability and enhance situational awareness for troops.
Wenzel said in an interview published Thursday that agencies and military organizations should advance the use of government-owned open architectures in order to facilitate data integration and interoperability among C4ISR platforms.
Agencies could also support agile development of such systems through the acquisition of smaller, common interface-based modular tools that can be easily integrated with C4ISR platforms, said Wenzel.
Wenzel, who leads the digital solutions/C4ISR line in Booz Allen"˜s strategic innovation group, also addressed the issue of cybersecurity with regard to the development of C4ISR systems in an open-based digital ecosystem.
"With integrated C4ISR, cybersecurity, like integration, is designed in from the beginning to infuse solutions with unified and multilayered defense," Wenzel said.
"Early engagement of security issues in the design process, along with control over security standards and interfaces, enable system developers to make cybersecurity an organic feature of each integrated system."
Click here to read Wenzel"™s full interview.