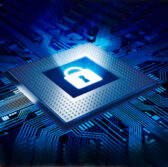 The Defense Information Systems Agency is requesting information on potential industry sources in the planning and development of next-generation endpoint security system capabilities and technologies.
DISA said in a notice posted Monday on FedBizOpps that it is looking for solutions that secure endpoints from advanced persistent threats and tools that manage endpoint operating systems.
The agency has noted the need for innovative security approaches as computing environments have grown increasingly virtualized.
The endpoint security system should have support for existing OS security solutions, different platforms or environments as well as open standards, the RFI stated.
It should also enable interoperability, unified management, rapid changes to policy and configuration and acquisition transparency, among other strategic objectives.
DISA has highlighted its preference for endpoint systems that require little training; demonstrate compatibility, manageability and security capabilities; and have tools for host change control, incident response, intrusion prevention, management, quarantine and virtual containment.
The agency will accept responses through Feb. 2.