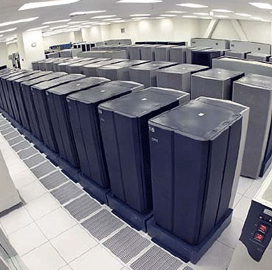 Research and Markets has projected a 4.62 compound annual growth rate for the global mega data center market from 2014 to 2018.
Cloud computing technology will be among the primary growth drivers in the large enterprise data hubs industry, the research firm said Thursday.
Analysts also see a trend toward interconnection between big data centers to allow single sign-on for multiple interlinked applications, the report stated.
Research and Market's report categorizes the market into server, power and cooling, storage and networking segments and covers Asia Pacific, the Americas, Europe, the Middle East and Africa.
The report has identified Avaya, Cisco, Dell, EMC, HP, IBM, Juniper and NetApp as among the providers of data center technologies and services.