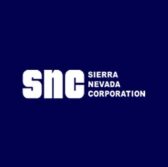 Sierra Nevada Corp. has completed two NASA milestone tests on the Dream Chaser spacecraft's flight hardware systems, moving the program closer to the critical design review phase and first flight, Phys.org reported Thursday.
Ken Kremer reports that the Milestone 9 and Milestone 9a tests cover design risk reduction and technology readiness level assessments.
"These crucial validations are vital steps in our critical design review and… allow us to quickly and confidently move forward in restoring cutting-edge transportation to low-Earth orbit from the U.S.," said Mark Sirangelo, corporate vice president of SNC Space Systems.
Dream Chaser is a commercial reusable mini-shuttle designed to carry cargo and a maximum of seven crew members to the International Space Station.
Overall, at least 3,500 tests were performed on the spacecraft's main propulsion, reaction control, crew, structures, thermal control, thermal protection and environmental control and life support hardware systems, Kremer writes.
He adds that these tests are part of the conditions for continued funding under SNC's Commercial Crew Integrated Capability agreement with NASA.
To date, SNC has received 92 percent of the $227.5 million CCiCAP Phase 1 award, the report said.
Sirangelo noted that following the completion of Milestones 9 and 9a, the program is set for the first orbital flight in November 2016.