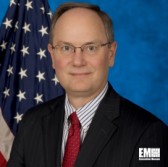 Amazon Web Services has certified Agilex Technologies as a consulting partner in recognition of Agilex"™s AWS competencies the company developed with accredited professionals and four customer references.
Roger Baker, Agilex chief strategy officer, said Thursday the company works to reconfigure existing systems so that they operate in the cloud platform.
"Having led some of the government's largest migrations, Agilex is fully committed to helping federal agencies capitalize on the cloud," added Baker.
Agilex provides support services for government agencies in the AWS GovCloud Region to modernize infrastructure, consolidate data centers and migrate workloads to the cloud in order to comply with regulatory requirements.
The company also developed the cloud-based DevOps Factory application development platform that is hosted on AWS GovCloud (US).