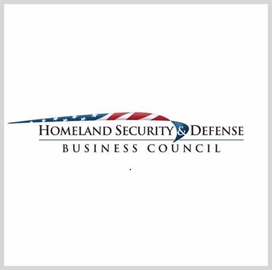 Donald Fenhagen and Thomas Bruno, executives at IBM and Accenture's federal business, respectively, have joined the Homeland Security and Defense Business Council's board of directors to each serve on three-year terms.
Bruno is the managing director for homeland security at Accenture Federal Services while Fenhagen serves as vice president and senior partner at IBM, HSDBC said Wednesday.
John Saad, a partner and national security segment leader at Guidehouse and chairman of the HSDBC board, said Bruno and Fenhagen bring significant experience to the board that will help drive its efforts to support HSDBC programs across the homeland security enterprise.
In his current role, Bruno oversees sales, capture and delivery functions for AFS's information technology modernization, cloud migration, data analytics and data center operations portfolio.
He previously served as a principal at Booz Allen Hamilton and held VP positions at Agilex Technologies and Gartner.
Fenhagen spent more than 15 years at IBM in roles of increasing responsibility including managing consultant and homeland security client leader.
HSDBC is a not-for-profit, nonpartisan industry group headquartered in Washington, D.C., that works to foster engagement across the homeland security enterprise on key national security issues.