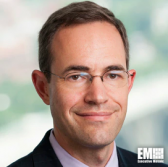 Federal agencies seeking to advance automation when it comes to their information technology functions should consider adopting serverless computing architectures, FedTech reported Monday.
With serverless computing, a cloud service provider fully manages the server, capacity planning, setup and other resources.
Scott Buchholz, chief technology officer for Deloitte's government and public services practice, said serverless computing offers benefits to agencies and one of those is reduced cost.
Buchholz said a serverless model could allow agencies to achieve up to 70 percent to 90 percent savings since they only pay based on actual computing usage.
He noted that serverless computing could improve agility among IT teams and requires fewer personnel.
"The effort to manage a serverless system in a NoOps environment where the cloud vendors are doing most of the heavy lifting is significantly less," Buchholz added.