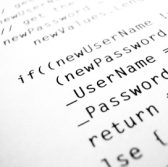 Microsoft's plan to acquire software development platform GitHub for $7.5 billion in stock by the end of 2018 could position the former as a key provider of federal cloud computing services due to the latter's deals with government agencies.
Laura Criste, a federal market analyst with Bloomberg Government, wrote in an analysis published Friday that GitHub could bring contract opportunities to Microsoft from agencies such as NASA and the Department of Homeland Security.
GitHub, which hosts open source software projects for free, also sells enterprise software licenses for code repositories either on private servers or a private cloud like Azure.
The analysis noted that NASA and DHS have purchased 77 percent of federal GitHub licenses, with 13 agencies having spent an estimated $5 million on these licenses since fiscal year 2014.
According to Criste, the acquisition could establish Azure as the default cloud platform for developers and agency users and give Microsoft an advantage in attracting software development professionals.
"We recognize the community responsibility we take on with this agreement and will do our best work to empower every developer to build, innovate and solve the world's most pressing challenges," Microsoft CEO Satya Nadella said in the company's acquisition plan announcement published June 4.
The deal could also bolster the company's bid for the Defense Department's Joint Enterprise Defense Infrastructure contract and other cloud opportunities, the BGOV analysis added.
Criste noted that Microsoft could further use its interest in the open source platform to signal its willingness to share code with the public as part of potential contract requirements in line with the Federal Source Code Policy, which requires at least 20 percent of government-acquired code to be open source.