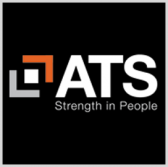 Acclaim Technical Services has named CEO Dave Cerne as board chairman and appointed Reginald Hyde and Chuck Hicks to the Reston, Va.-based intelligence and language services contractor's board of directors.
Cerne, who is also a board member at ATS, previously served as the company's chief operating officer and vice president of business development, ATS reported.
The three-decade industry veteran is a former staff officer at an agency within the intelligence community and a former VP at Science Applications International Corp.
Hyde previously worked at the Defense Department as deputy undersecretary for intelligence and security and held numerous senior executive roles at an IC agency.
He currently serves as executive director of the University of Alabama Cyber Initiative.
Hicks is chief financial officer at Cresa Global and has more than 25 years of experience in commercial and government contracting sectors as a finance and operations executive.
He is a U.S. Navy veteran who held senior finance leadership roles at SC3 and EY.