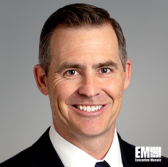 Steven Nixon, vice president of strategic development at space transportation company  Stratolaunch Systems, has joined Ensco's board of directors.
Greg Young, Ensco chairman of the board, said in a statement published Thursday Nixon will bring his experience and background to help drive the firm's strategy and presence across the defense, space and intelligence markets.
Nixon previously served as a strategy consultant and chief technology officer of the U.S. Intelligence Community, where he led science and technology development efforts among 16 IC agencies.
He helped establish and led the Intelligence Advanced Research Projects Activity as its first director.
His government career also includes service as a staff member of the House Appropriations Committee's defense subcommittee and a U.S. Navy analyst at the Pentagon.