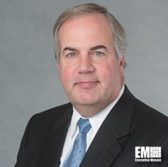 Matt Desch, CEO of Iridium Communications, told CNBC in an interview published Friday the Aireon system payload aboard NEXT satellites aims to help air traffic controllers track an aircraft"™s position anywhere on Earth.
"Aireon means airlines can fly more direct routes, which could reduce both the cost and time of air travel," Desch said.
The system aims to make the "whole planet visible to air traffic controllers," he added.
Desch said the Federal Aviation Administration has started testing the Aireon system as part of the NextGen program but has not issued a decision on the service offering.
"We'll probably hear a decision in 2018, putting things on track to implement in 2020 or so," he noted.
The fourth batch of 10 Iridium NEXT satellites lifted off Friday from Vandenberg Air Force Base in California aboard SpaceX's Falcon 9 rocket.
The launch marks the "midway point" of the companies"™ satellite deployment effort and the first use of the rocket"™s previously-flown first stage used in the second Iridium NEXT launch that took place in June.