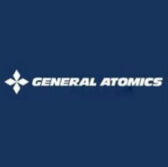 David Alexander, president of General Atomics' aeronautical systems business, has lauded and expressed support to President Donald Trump's commitment to counter the theft of U.S. intellectual property.
"The U.S. defense industry has certainly been subject to these aggressive actions and intellectual property theft has been extremely detrimental to U.S. national security," Alexander said in a statement published Aug. 14.
His remarks are in response to the president's memorandum that authorizes the U.S. trade representative to decide whether to conduct an investigation into China's alleged theft of U.S. IP.
The memo also calls for the USTR to consult with federal agencies and advisory panels to determine if any actions should be taken.