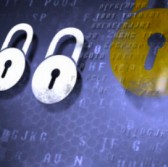 Seventy-three percent of 774 government technology leaders who responded to a global survey by Accenture said they believe the use of emerging technology can help public agencies secure data and protect privacy.
Accenture said Wednesday it surveyed government technology leaders from nine countries about emerging technologies such as analytics, predictive modeling, internet of things, automation, biometrics and machine learning.
All government sectors represented in the poll identified data protection as the most anticipated benefit of emerging technologies — including 68 percent of respondents from border agencies; 84 percent from social security agencies and 76 percent from revenue agencies.
Seventy-one percent of respondents said they have begun to deploy advanced analytics and predictive modeling platforms, with revenue and social services sectors citing the highest levels of data analytics implementation at 81 percent and 80 percent, respectively.
The survey also found that 69 percent of respondents said they have deployed or seek to deploy biometric technologies.
Biometric technology adoption is most prevalent in public safety agencies at 51 percent, followed by pension and social security organizations at 48 percent and border agencies at 36 percent.
Sixty-two percent of respondents claimed they are aware of video analytics technology but only 28 percent said their agencies they are adopting such platforms.
The online survey included responses from the U.S., Australia, Finland, France, Germany, Japan, Norway, Singapore and the U.K.