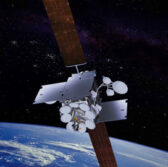 Inmarsat has integrated EM Solutions-designed Cobra-class satellite communications terminals onto eight vessels of Australia's department of immigration and border force in an effort to help boost the country's communications capacity in inhospitable maritime environments.
Inmarsat said Monday the satcom terminals will offer an option for users to augment capacities on government-owned satellites with commercial satellites such as the Global Xpress.
EM Solutions produced the terminals to support the Australian DIBP's communications, surveillance and data transmission missions.
Both companies entered into a partnership agreement in late 2015 to jointly develop and offer a satcom terminal designed for maritime clients.
Dave Luhrs, DIBP commander of air and marine operations, said the option to switch between satellite systems will help crews prioritize communications when they conduct border protection missions.
"We are delighted to have had the opportunity to collaborate with Inmarsat and the Australian Border Force to supply our new Cobra terminals to this project," said Rowan Gilmore, CEO of EM Solutions.
Boeing has finished construction and testing work on a fourth Global Xpress satellite, dubbed I-5 F4, which Inmarsat expects to launch in mid-2017 as part of the latter's ongoing $1.6 billion program commitment.