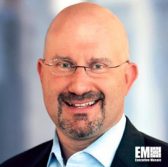 Howard Steinman, a partner and leader for the Americas region public sector practice at A.T. Kearney, has said the Trump administration should revisit the idea of a results-based contracting approach as part of the government's efforts to mitigate risks and meet project goals.
Steinman wrote in a guest piece published Friday on Government Executive that the share-in-savings method would require the government to make a minimal upfront investment to start a project, then pay the contractor when established objectives are met.
He added the approach could incentivize contractors to save public funds and keep the government from paying for low-quality work.
"In our experience, the best project candidates are those with large, measurable expected benefits, and with the parties having some ability to control implementation," Steinman noted
He said that gain-sharing contracts can also work with information technology cost reduction efforts through modernization, facilities rationalization, procurement and shared services arrangements.
Steinman recommended that government leaders and consultants work with the Office of Management and Budget and the General Services Administration to establish clear guidance that will support the implementation of a share-in-savings strategy for government acquisition programs.