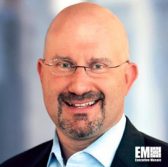 Howard Steinman serves as a partner and leader for the Americas region public sector practice at A.T. Kearney out of the global consulting and professional services firm's Washington, D.C. office.
The Center for Strategic and International Studies recognizes Steinman as a subject matter expert in the field of homeland security and he has focused much of his work at A.T. Kearney on cybersecurity, information technology and shared services engagements with federal agencies.
Steinman recently spoke to ExecutiveBiz for this interview on the firm's cybersecurity collaboration with Washington-based American University, evolution of commercial concepts at federal agencies and the role of trust between agencies and industry in efforts to protect U.S. computer networks.
ExecutiveBiz: Which areas do you focus on at A.T. Kearney's public sector practice?
Howard Steinman: My focus is to provide strategic and operational guidance as well as support to critical areas of the U.S. government, specifically the civilian or non-defense sector.
ExecutiveBiz: What is the biggest change you have seen in industry over four years at A.T. Kearney?
Howard Steinman: The introduction of established commercial concepts has had a definitive impact on the federal environment. To find new efficiencies, we see these strategies being incorporated in areas such as shared services, modernization of legacy IT systems, and IT software licensing management.
These concepts are new to many government departments and agencies and most often are a challenge to implement as well as gauge the impact qualitatively and quantitatively.
ExecutiveBiz: Where is the firm looking to contribute in cybersecurity through the American University Kogod Center?
Howard Steinman: A.T. Kearney's goal is to continue our work with leading companies, the academic community, and government to collaboratively share experiences and insights on the various technical and non-technical aspects of cybersecurity.
This would range from finding the "signal in the noise" in all of the industry-specific and evolving and emerging standards to better aligning assessments of cyber risk to purchasing decisions, as well as developing effective governance and corporate board oversight.
ExecutiveBiz: What role should industry play in the larger cyber governance and education effort?
Howard Steinman: Providing awareness as well as establishing and maintaining trust are critical. In our ever interconnected, managing risk and not eliminating it is a balancing act. Going forward, companies and our public entities will only be successful if they can establish and maintain the confidence and trust of the public who should be reassured that their engagement with industry will exceed their thresholds or tolerance for risk.
ExecutiveBiz: What other areas in cyber do you see opportunities for greater public-private collaboration?
Howard Steinman: The foundational elements to collaborate exist. There are many ways to collaborate, but in order to be successful both parties need a focused approach that is built on establishing and maintaining trust. Without a continued, committed effort, both parties will struggle to effectively work together.