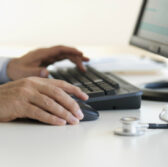 Computer Sciences Corp. has started to offer care coordination and population health as-a-service platforms to U.K. government agencies through the online G-Cloud marketplace.
CSC said Monday its care coordination offering consists of business process services intended to help providers address referral management, complex care coordination, discharge management and patient access challenges.
The services are supported by a delivery platform that includes a directory of services meant to help commissioners manage variations and outcomes in clinical care as well as analytics that works to provide population health insights, CSC added.
"Effective coordination of care means that patients get the right care at the right time, and at the right cost, to keep them in the pre-clinical stages of their conditions," said Philippe Houssiau, vice president of CSC' U.K. healthcare business.
Houssiau added the company's care coordination platforms are designed to give commissioners visibility of health and illness patterns as well as a mechanism to organize health and social care across their organizations.
CSC also offers dashboard services through G-Cloud in an effort to help providers gain insights on the impact of their care services.
The company noted its service offerings build on CSC's previous efforts to establish a care coordination center in partnership with the U.K. National Health Service's Trafford Clinical Commissioning Group.
G-Cloud is a European Union-compliant marketplace built to provide access to digital services for U.K.'s public sector organizations.