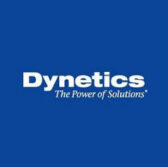 Dynetics has introduced a new guided bomb with a larger warhead that it will provide to the U.S. Special Operations Command under an $11.6 million contract awarded in early June to develop small glide munition, Flightglobal reported Tuesday.
Stephen Trimble writes the nearly 60-pound guided bomb's warhead case incorporates separate modules for the nose section, tail kit and wing to meet SOCOM requirements.
The small glide munition is designed to accommodate a 35-pound blast-fragmentation warhead and a deployable wing, the report said.
The munition also packs a global positioning system receiver that is installed with anti-spoofing software and derives from the the BAE Systems WGU-59/B advanced precision kill weapon system, Trimble reports.
SOCOM intends to incorporate the small glide munition into the Lockheed Martin-built AC-130U gunship and into a Harris GBU-71 launch rack, the report said.