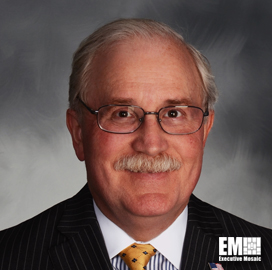 BARRY BARLOW
VICE PRESIDENT AND CHIEF TECHNOLOGY OFFICER
VENCORE, INC.
Barry Barlow is the vice president and chief technology officer at Vencore, Inc. In this role, he ensures Vencore is positioned for short- and long-term success by assessing the technology needs of its customers, partners and suppliers, as well as developing a corporate technology road-map to meet those needs.
ExecutiveBiz: What technological advancement do you feel will most significantly impact your business in 2016?
Barry Barlow: Continuous Development/Continuous Integration (DevOps) has already begun to impact our business and the community-at-large and nothing indicates that this trend will abate in 2016 or beyond.  By way of definition, the term "continuous" relative to development or integration highlights that the past practices of performing software development or integration on some periodic basis (e.g., daily, weekly, monthly) are no longer sufficient for today's challenges.
Why is that?
Two drivers requiring dramatically reduced timelines are Internet of Things (IoT) and a user population that is always connected.  IoT is a never-ending source of content creation that is only useful if it can be accessed.  Gartner stated that 5.5 million new devices will be connected every day.  A development methodology that says "I'll include those in my next software release next quarter" would miss content from half a billion devices, clearly a non-starter.
Similarly, there are at least 75 million Instagram users per day, and 2.1 billion Twitter searches per day.  Adding a new feature in the next major/minor release is not going to be acceptable to a user community who has vastly different expectations. DevOps is not only the wave of the future; it's the wave of NOW.
To view the full list of Executive Mosaic's Top CTO Executives, please click here.