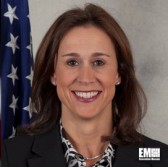 Mary Davie of the General Services Administration's Federal Acquisition Service has said both government and industry partners have helped in FAS' preparations for a future cloud computing contract.
She wrote in a blog entry posted Friday that GSA has worked with the Defense Information Systems Agency and cloud vendors to generate feedback that would help shape a new cloud services vehicle for government.
Davie serves as assistant commissioner of FAS' office of integrated technology services.
"Understanding customer needs and service provider insights before building the contract ensures GSA is facilitating the federal government's most critical achievements in the rapidly developing landscape of cloud computing," she said.
The future indefinite-delivery/indefinite-quantity contract would replace the existing infrastructure-as-a-service vehicle and incorporate changes based on responses to a request for information issued in February last year.
According to Davie, responses covered concerns on security requirements, procurement delays and flexibility to accommodate modifications in cloud offerings and different pricing structures.
GSA plans to issue a draft request for proposals on the new cloud IDIQ contract vehicle by the end of fiscal year 2016, she added.