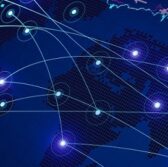 The U.S. Army has issued a request for information on the availability of a cellular transmission system that the military branch can integrate with its Warfighter Information Network-Tactical infrastructure.
In a notice posted Jan. 14 on FedBizOpps, the Army said it is looking for potential sources of 4G LTE technology for WIN-T Increment 1 wireless data transport operations.
The military branch wants commercial technology that will allow WIN-T users to communicate with their mobile devices or exchange data while inside tactical vehicles equipped with cellular terminals.
A WIN-T cellular system must have an evolved packet core that is separated from eNodeB and radio modules, a graphical user interface-based element management system and an upload speed of up to .5 megabits per second and a download speed of up to 1 Mbps, the Army noted.
Interested vendors can submit their responses to the RFI through Feb. 2.
The Army said respondents will have an opportunity to demonstrate their LTE offerings at the WIN-T laboratory at Aberdeen Proving Ground, Maryland.