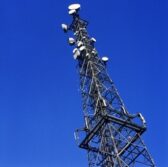 Alion Science and Technology will provide engineering assessments and other services to the Army Spectrum Management Office to help the U.S. Army comply with federal regulations on spectrum usage under a $25 million task order.
The company said Monday the task order falls under the potential five-year, $3 billion Defense Systems Technical Area Tasks contract awarded in June 2014.
Chris Amos, senior vice president and manager of Alion's technology solutions group, added the company aims to apply experience in wireless communications to support continuous operations of the Army's spectrum-dependent systems.
Alion will also perform research and analysis in aneffort to meet Army mission requirements and help the branch respond to the White House's National Broadband Policy.