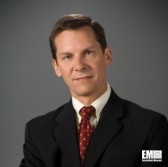 General Dynamics has been awarded a potential four-year, $122 million contract to help the U.S. Education Department run and maintain the central processing system of the online Free Application for Federal Student Aid.
The company said Thursday its General Dynamics One Source organization will also support FAFSA data and image capture tools as well as help create a school-based financial aid processing technology.
"We are excited to continue our long-term partnership with the Department of Education and support the millions of students seeking aid for education in our country today," said Marcus Collier, senior vice president of health and civilian solutions at General Dynamics' information technology unit.
One Source will also provide CPS help desk services to U.S. schools in the program and perform contract work in Alabama, Iowa, Kansas, Illinois and Washington.
The department previously collaborated with General Dynamics to implement a "smart logic" platform and a tax information management tool on FAFSA's online portal.