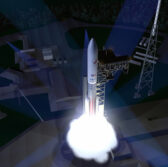 United Launch Alliance has introduced its new Next Generation Launch System rocket called Vulcan that features many components designed to be reusable.
The Boeing–Lockheed Martin joint venture said Monday it selected the Vulcan name as the result of an online poll that received more than a million votes.
"More capabilities in space mean more capabilities here on earth," said Tory Bruno, ULA president and CEO.
The company noted that it is also working to streamline rocket design and utilize the U.S.-made, reusable BE-4 engine it developed in partnership with Blue Origin.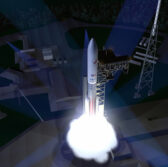 ULA unveiled Vulcan at the 31st Space Symposium alongside its Sensible, Modular, Autonomous Return Technology initiative to develop midair capture functions in an effort to reuse the booster main engines of the rocket's first stage.
"We took a systems engineer's approach to what on the rocket was actually valuable," Bruno said in a report published Tuesday on The Denver Post.
"This will take up to 90 percent of the propulsion cost out of the booster."
The Post's Laura Keeney reports that ULA also plans to replace the Centaur second stage with the Advanced Cryogenic Evolved Stage, which has an internal-combustion engine that turns waste propellants into electrical power.
The report said ULA expects to transition the U.S. Air Force from the Delta IV to the Vulcan rocket by 2024.