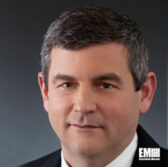 Mike Petters, president and CEO of Huntington Ingalls Industries, wrote in an opinion piece published Friday on Philly.com that he observed that more companies are launching on-site clinics to provide medical services for their employees.
He also cited a Mercer report that estimates 37 percent of companies that employ 5,000 workers or more now offer workplace health centers.
"When combined with other tactics like telemedicine and wellness initiatives, these centers improve workers' health and enhance their productivity," he stated.
Petters said HII plans to open on-site family health centers at its two shipyards this year to serve more than 44,000 staff members and their families.
The company tapped a third-party provider to run its workplace clinics, according to Petters.
"An investment in the health of our workers' families today may pay dividends years down the road, when their kids take jobs of their own in our shipyards."
"To maintain a productive workforce, employers must ensure that there's a doctor in the house — or, rather, in the workplace."
He also noted that General Electric's aviation business has announced plans to invest in a health center at the subsidiary's Ohio headquarters.