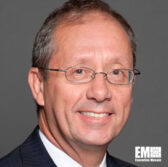 Rob Zitz, chief systems architect at Leidos, said he hopes that President Barack Obama would urge public and private organizations to bolster sharing of cyber threat intelligence, the Washington Business Journal reported Monday.
Jill Aitoro writes President Obama was scheduled to discuss his administration's cyber defense strategies on Tuesday during a speech at the National Cybersecurity and Communications Integration Center.
Zitz told the publication that industry operates 85 percent of critical infrastructure assets in the U.S. and should collaborate with the government to protect these assets.
"I think that the recent and very public attacks that have occurred have increased the awareness of those in the executive and congressional branches," he said, according to Aitoro's article.
He also believes the National Cybersecurity Protection Act would serve as a tool for Department of Homeland Security and businesses to fight cyber crime through information exchange.
Zitz added President Obama should call for a voluntary reporting system and incentives to encourage the private sector to share threat intelligence, according to the publication.