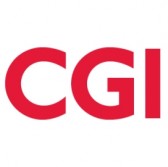 CGI has been selected to update Los Angeles City"™s supply and financial management systems under a four-year, $19.6 million contract.
The legacy systems will be replaced with the latest version of CGI Advantage, the company said Thursday.
CGI Advantage is an enterprise resource planning suite that works to help local governments streamline processes in procurement and other financial transactions.
The integrated ERP system also offers automatic inventory, one-stop shopping for citywide purchasing and government compliance.
"The Advantage program is honored to partner with the second largest U.S. city to modernize their ERP operations," said Daniel Keene, senior vice oresident of CGI's Advantage program.
"Our built-for-government ERP scales to meet the needs of the largest cities and continues to serve the needs of state and local governments across the nation."