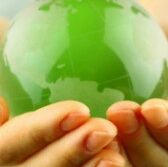 Airbus has teamed up with SarVision and The Forest Trust to develop a service that seeks to help companies monitor their implementation of zero deforestation efforts in compliance with forest conservation policies.
The Starling service works to track changes in forest cover through the use of radar and optical satellite imagery, Airbus said Monday.
Nestle and Ferrero have participated in a pilot program to assess the service in preparation for the commercial launch of Starling in January.
Airbus' defense and space business combined its constellation of satellites with SarVision's experience in radar imagery analysis and TFT's forestry and land use planning experience to develop the service in 2015.
Airbus oversees image pre-processing operations and will be responsible for the global distribution of the service under the partnership.