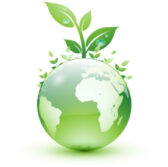 Venture capital deals and funding for the smart grid industry reached $142 million in value third quarter of 2014, almost double the amount of investments from the previous three months, market intelligence from Mercom Capital Group says.
The report identified Savant Systems of New York as the top VC-funded company, which raised $90 million for its home automation portfolio in Q3 2014, followed by big data and cybersecurity firm ThetaRay of Israel that closed $10 million in deals for the period, Mercom Capital said Monday.
Verdigris cloud analytics software for building energy management came in third, with British companies Origami Energy and its distributed energy assets management platform and Chargemaster, a maker of charging infrastructure for electric vehicles, rounding up the top five.
Twenty-six VC deals came through for the quarter, compared to 13 for $81 million in Q2 2014, Mercom said.
The report also tracked $222 million worth of mergers and acquisition transactions in the period, led by Samsung"™s purchase of smart home and Internet of Things open platform provider SmartThings.