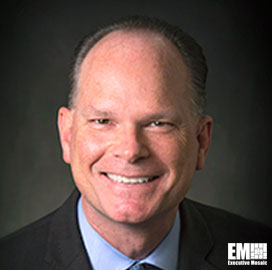 Chris Chadwick, head of Boeing's defense, space and security division, has outlined the company's strategy to compete for major U.S. military programs in an interview with Defense News published Sunday.
Chadwick highlighted the U.S. Air Force's Long-Range Strike Bomber and T-X trainer programs, as well as the Navy's Unmanned Carrier-Launched Surveillance and Strike project as key to the company's defense market growth.
Chadwick also discussed his company's partnership with Saab for the Air Force T-X program in the interview with Defense News' Vago Muradian.
He said the company has also teamed with Sikorsky for the next phase of the Joint Multirole Future Vertical Lift project, according to the report.
Chadwick told the publication that Boeing will take a dual-path approach toward those programs.
He added that the company relies on other commercial derivatives such as the P-8, KC-46 and Joint Surveillance Target Attack Radar System as the C-17 and F/A-18 platforms are set to wind down in 2015.