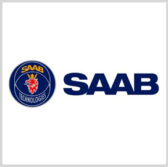 A Saab subsidiary has developed two system integration platforms that seek to help security personnel facilitate communications and joint operations during a critical public situation.
The SAFE and TactiCall products are built with a service-oriented architecture and designed to integrate multiple security systems to provide users a common situational picture, Saab said Tuesday.
SAFE works as a unified command, control and communication system and allows public safety organizations to coordinate with other stakeholders in responding to any incident or threat, according to Saab.
The company says TactiCall is based on Voice over Internet Protocol technology and can link several voice and data communication tools and networks.
Saab Grintek Defence designed both platforms to operate in mobile devices, first responder vehicles and remote and fixed command facilities.
According to Saab, using the technologies in conjunction with the company's Skeldar rotary-wing unmanned aerial system could hasten emergency response.