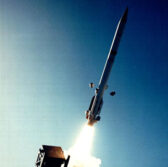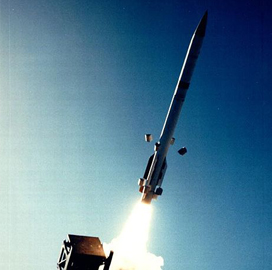 The Thales and MBDA team and Raytheon have been named in the shortlist to provide Poland with a midrange missile defense system as the country responds to the recent tensions in Ukraine, E&T magazine reported Tuesday.
Tereza Pultarova writes the contract is estimated to be worth $5.1 billion and requires technology that is already operational and used in another NATO member country.
The chosen contractor will work with the Polish defense ministry and state arms consortium Polska Grupa Zbrojeniowa in the construction of the missile defense system known locally as Wisla, the report said.
Phase one of the contract covers eight midrange interceptor missiles, with supplemental short-range missiles to be potentially added in a later phase.
Pultarova reports this system is separate from the missile shield the U.S. plans to establish in Poland within four years, a project that was confirmed during U.S. Vice President Joe Biden's recent visit to Warsaw.